Dukla – Hradec Kralove 1: 0, return to fifth place scored by Beauguel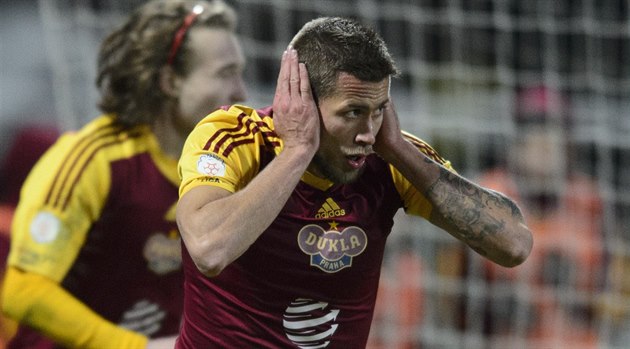 While in the previous rounds he has missed the 2-0 lead, he lost to Dukla from the 10th minute and then he vainly tried to balance.
"We did not perform well in the first half. The opponent was better and just started at the start from a standard situation we did not watch. Dukla had other opportunities there. After changing the sides, we picked up the game, but again we did not get to the goal, we played only after sixteen. We had possession of the ball and some action, but we lacked more precision in the final passes, "said Hradec coach Róbert Barborík.
Dukla started better and at the tenth minute she got into the lead.Mares found the corner kick Beauguel and the French striker on the back stick scored his head. Dukly's top scorer scored the eighth league goal in the nine-game season.
Beauguel could add another hit later, but this time his shot in the middle of the goal displaced goalie Koubek. The home team had a great lead over the next few minutes and did not let the opponents play much. Koubek set off Koubek's goal-kick from the corner and Hradec Králové kept the newcomer in the 38th minute when he eliminated Mareš's attempt and Považance's call.
The home side did not take the lead after changing sides, but the game was still under control.The Czechs were trying to attack, but their actions mostly ended before the sixteenth Dukla and her goalkeeper Rada was the whole game practically without work. Pražané also due to a number of inaccuracies in the second half to the end did not get too much, at the conclusion only imprecisely Považanec fired from a distance. Dukla won the sixth mutual league match and did not make the fifth move from Hradec.
"At the beginning, we tried to be active and quite soon we scored the first goal that calmed us. For the first half we showed quite good football, unfortunately the second insurance goal was missing. Second half improved Hradec. We started badly and it took us a while to match the game.But we did not let our opponents go, "said Luboš Kozel, coach of the championship.